Who Dares Wins
Who Dares Wins is a solitaire wargame where you are in command of Long Range Desert Group commando patrols in the 1942 Cyrenaica region of Libya.
Troubles do not only come from italian and german troops ! But you will have to keep a low profile, to face natural or mechanical incidents and manage the outbound road to your home base after the execution of the mission. Success or failure level impacts the next missions.
The game offers one campaign of five scenarios (individually playable) with historical Orders of Battle or with a budget.
Complexity : 5-6/10
Time of play : 2-3h
Scale :
One counter = 3 LRDG vehicles or an Axis platoon
One zone = 1 to 5 km2
One turn = one day
Die-cut counters :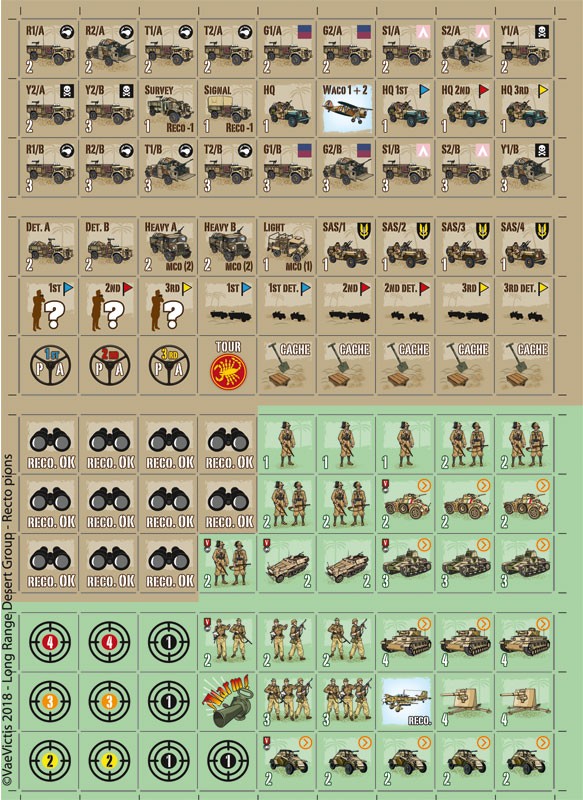 Map: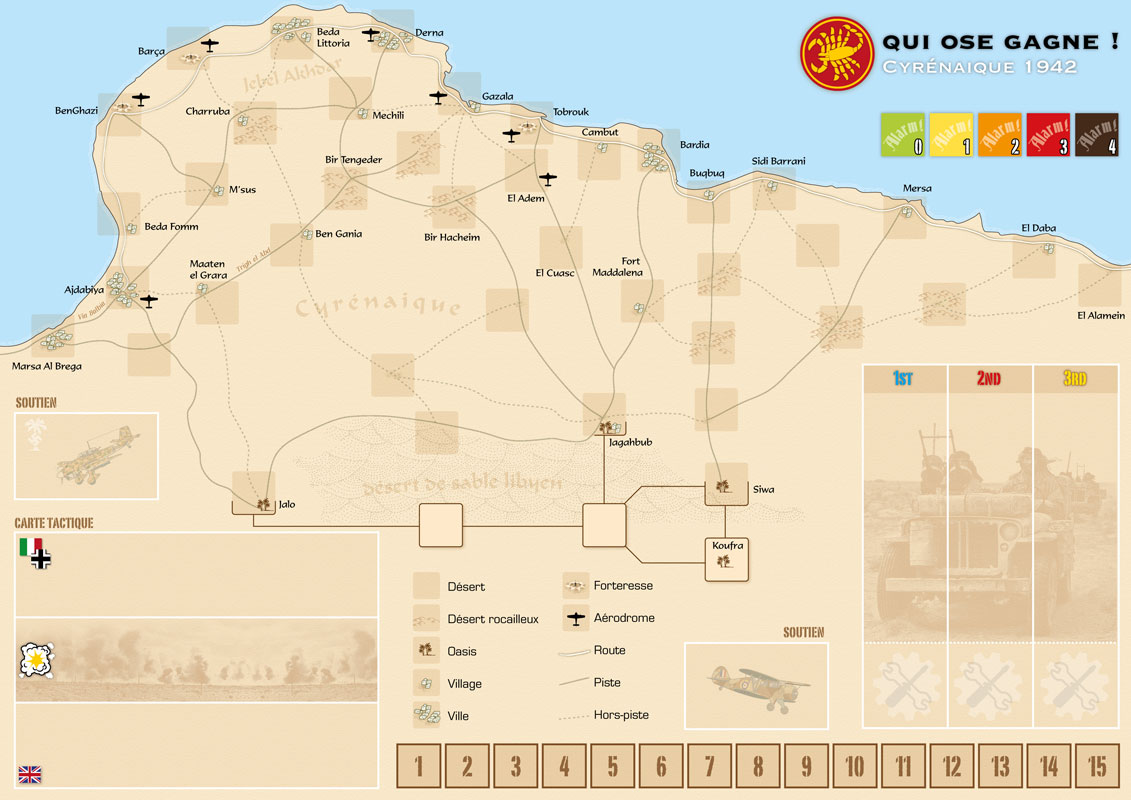 Following games...
Depending to their state of conception, the order may change. Are planned:
Hoche et la lutte pour l'Alsace (1793-1794)
Corbach- 1760 (système Hastenbeck)
Pyrrhus en Italie -280-275 avant J.-C.
Opération Rösselsprung 1944 (solo)
Campagne de 1809 (système campagne de Belgique)
Special Issue Games
Next games are planned for December 2017 and July 2018:
Avec Honneur & Panache (avec Infini Regret III)
Storms in the EAST III