NEXT GAMES
VaeVictis #151 : Capturez Tito !
Operation Rösselsprung 1944 features the first phase of the operation led by the airborne troops of the SS-fallschirmjäger battalion 500 to eliminate Tito. This game system, developed for the Raid series, is designed for solo play; the artificial intelligence automatically manages the Yugoslav actions while the player manages the German actions.
The map represents a series of points, between one and several hundred metres apart. A game turn equals 2 day time hours and 5 night time hours; the scenario begins at 6.00 on 25 May 1944 and finishes at 12.00 on 26 May for 12 game turns. The front side of a counter represents full strength or 35-40 German paratroopers, a company of 20-100 Yugoslav partisans, an officer, two anti-air machine guns or two Italian tanks.

Complexity: low to medium
Duration: 90 minutes
Play: Solitary
Die-cut counters :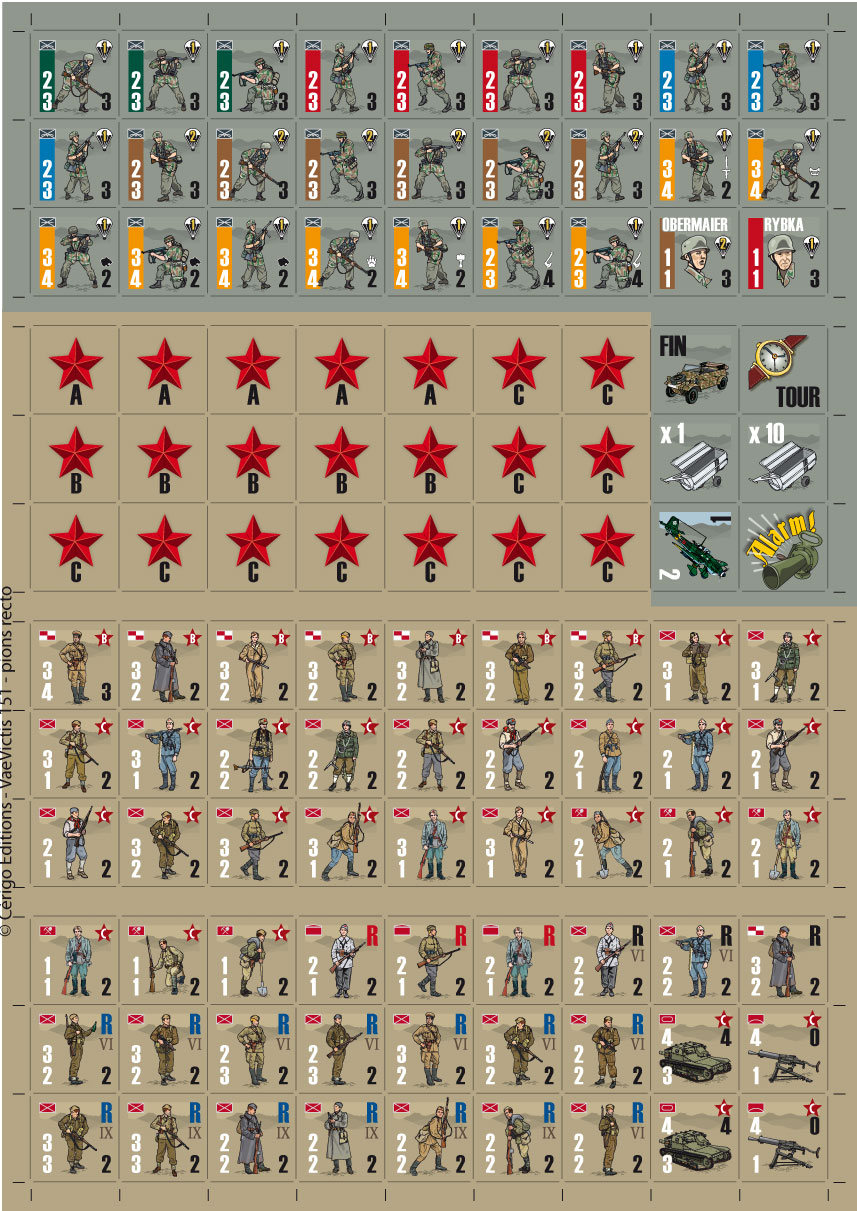 Map (preview):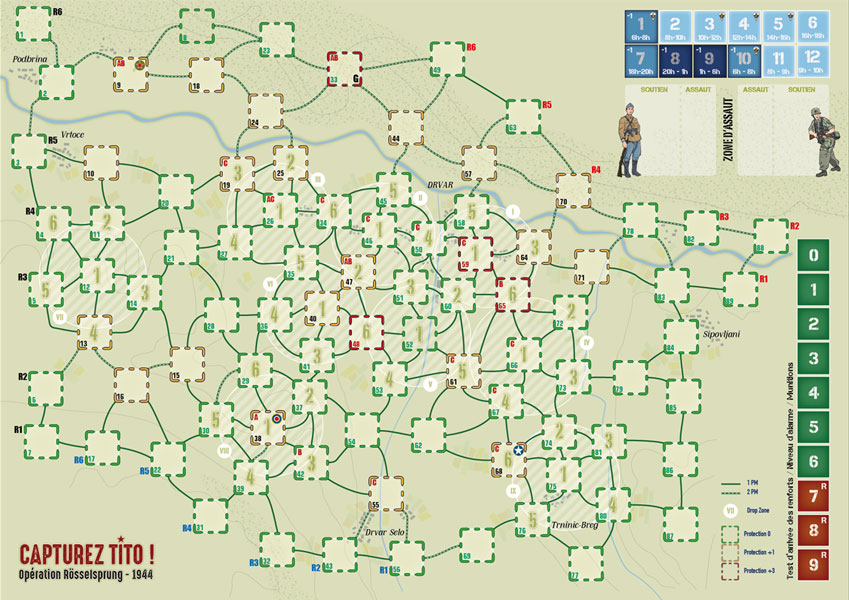 VaeVictis #152 Sedan 1870
End of August 1870. Bazaine and the principal French army have shut themselves up in Metz for a week. The marshal had time to send a message indicating his desire to attempt an exit if a rescue army arrived. But since then, there has been no news. To break the encirclement, Mac Mahon, at the head of the army of Châlons, receives the formal order from the government to rush at Metz to liberate its brothers in arms. The army of Châlons, composed of disparate elements (troops from Africa stand alongside the mobile guards of the Seine), must remain grouped and must move quickly to avoid being taken at the flank by the German troops. The Germans, commanded by Moltke himself, still believe the French to be at Paris, covering the capital. But the city of light is not his objective for the moment. His goal: the destruction of the French regular armed forces in a decisive battle.
Through this game, the evolution of the marshals of the 2nd Empire, will you be able, like Mac Mahon, to cross the Meuse in time and go to the rescue of Bazaine's army ? Like Moltke, will you manage to catch the French off guard and definitively vanquish the only enemy regular army still in movement?
A game by Arnold Giraud-Moser
Complexity : 7/10
Solo playability : 6/10
Duration : 3-4 hours
One turn = 1 day
One counter = 1 division (and 1 SP = 2000 men, 1000 cavaliers or 2 batteries)
Scale : 10 km between 2 zones
Die-cut counters :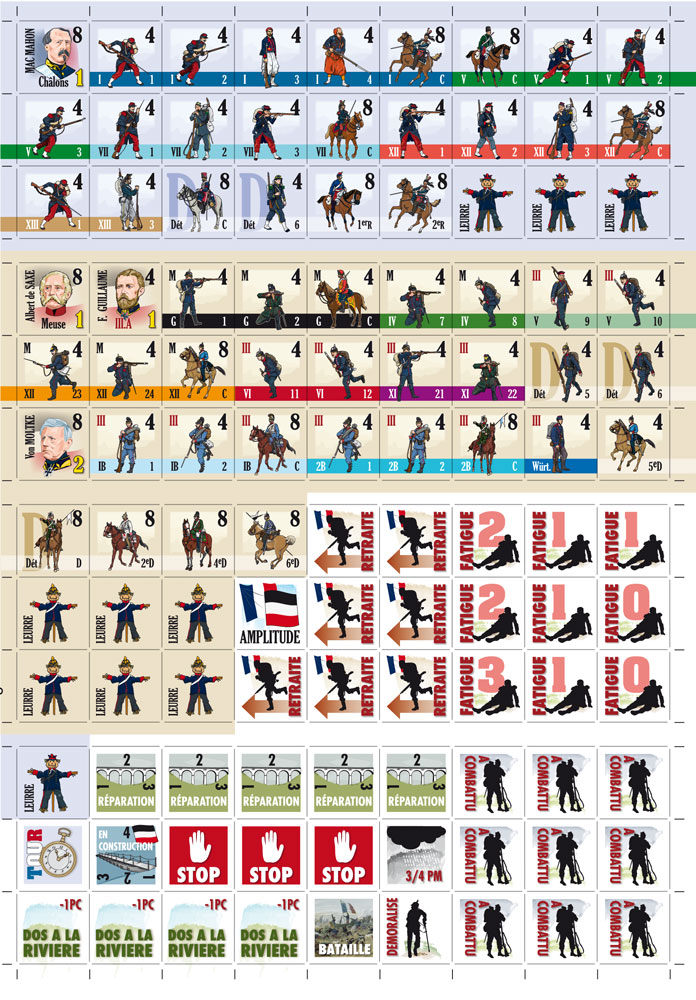 Map:

Following games...
Depending to their state of conception, the order may change.
Are planned:
• Boutons de guêtre (1870)
• Opération Rösselsprung 1944 (solo)
• Angola 1988
• La chute de Saïgon
• Basileus II (à la Charge)
• Operation Gemse 1945
Special Issue Games
Next games are planned for July 2020 and December 2020
Boutons de Guêtres (1870)

Avec Infini Regret III